Remote Learning is being delivered daily and you will get information on this daily via the school app weduc.
Cooking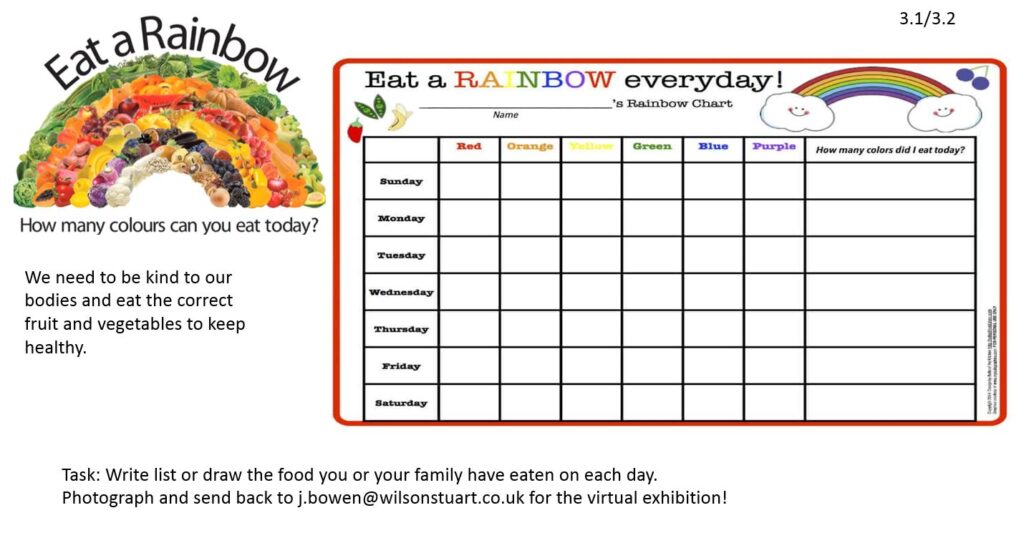 Science
All science activities are being set through SeeSaw. Please check your SeeSaw accounts for lots of fun and interesting activities to work through. Please email l.noble@wilsonstuart.co.uk if you are having any issues logging on.
11th May 2020
Morning everyone! Here's a really cool experiment you can try at home on the topic of solubility!
Start by watching this video https://www.bbc.co.uk/bitesize/articles/zd7pscw
Make sure you know the definition of the word soluble. Use the website to help you.
Get 5 glasses of water.
Find 5 food items from the kitchen.
Add each food to a glass of water (only put one type of food each in each glass)
Stir it and see if it dissolves!
Here's my experiment set up, let's see which items are soluble or insoluble…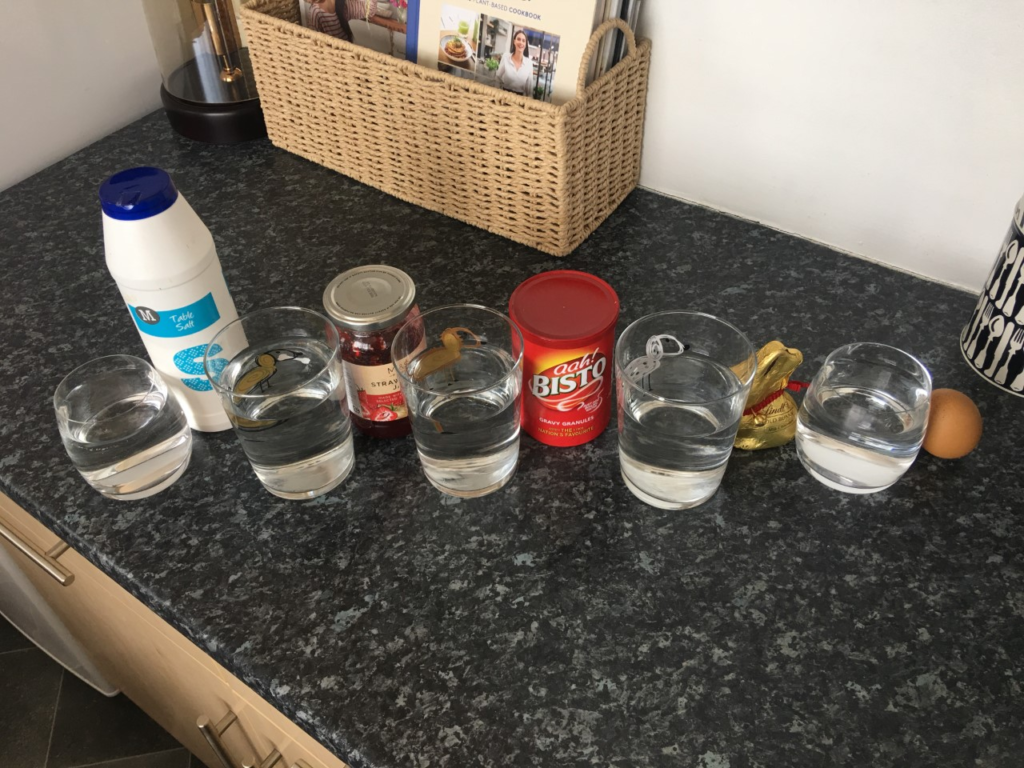 I'd love to see some of your experiments.
DT and Art work
Monday 6th July
Science
Hi everyone,
You may have noticed lots of lovely flowers growing outside recently so I thought it would be a good idea to learn a little about plants and plant cells.
Foll​ow this link: https://www.bbc.co.uk/bitesize/articles/zngq7nb
Watch the video about the differences between animal and plant cells.
Practice spelling or saying the following keywords at home: Cell membrane, cytoplasm, mitochondria, cell wall, vacuole and chloroplasts .
Watch the second video further down the page. It shows you how you can make a model of a plant cell at home! Feel free to have a go and send in pictures of your creation. Don't worry if you don't have some of the equipment.
Have a go at activities 2 and 3 at the bottom of the page. They are both interactive tasks that can be done online. Feel free to send me your scores!