Play is an essential element and contributory factor to supporting children's physical and emotional well-being, growth, learning and development. Play can support children's creativity and cultural awareness. Through play children explore the world around them and learn to take responsibility for their own choices.
Communication and cognitive delays can sometimes make it difficult for our students to interact and play, however, there are things that we can do to help support them and not be afraid to step in and do so. Sometimes they may need encouragement or help to interact and play and stepping in to help them can help to prevent frustration and upset. Things won't always go according to plan but if we can make interacting and playing with others as enjoyable as possible for our students, chances are they will want to try it again.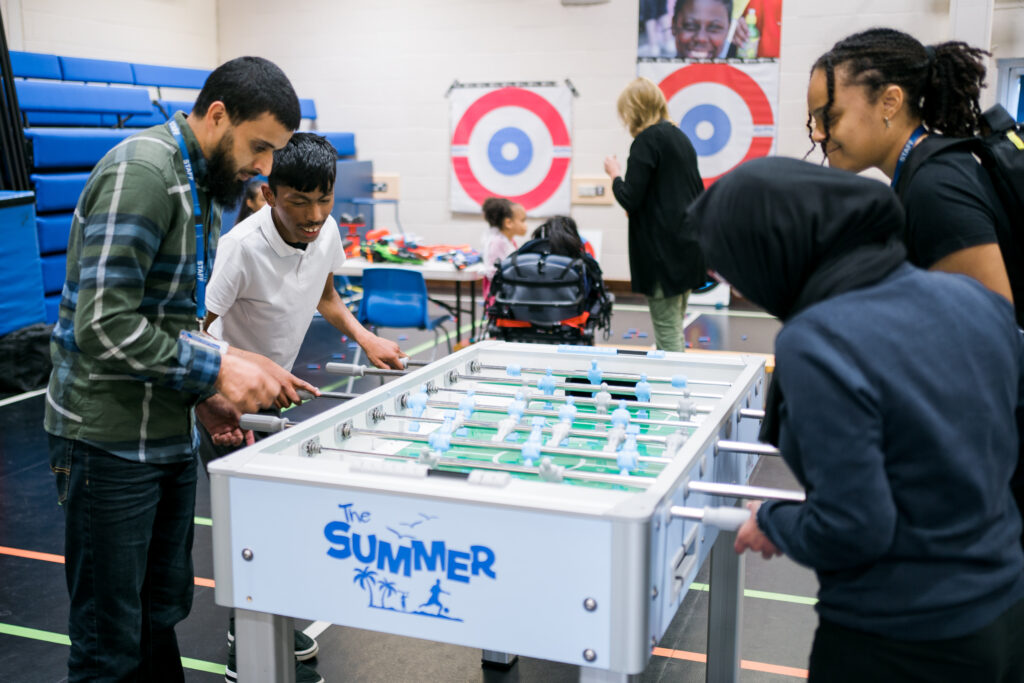 We had a fantastic "Let's Play Together" day, where students across the whole school paired up with a different class and had the opportunity to experience different types of play. There was a buzz around the whole school and all students really enjoyed the day.