Arts For Students With Special Educational Needs
The Common Ground Arts programme brings high-quality artist residencies to the seven schools in the Birmingham Special School Cooperative trust: Fox Hollies, Baskerville, Dame Ellen Pinsent, Longwill, Wilson Stuart, The Pines and Hamilton.
As a cooperative, the schools reach over 1000 students aged 3-19 with special educational needs. Each school supports students with a range of SEN needs including deaf children and student with severe learning disabilities, autism, physical and medical disabilities.
Common Ground Arts programme aims to create meaningful arts access for these students with SEN, who experience significant barriers to mainstream arts curriculum,opportunities, organisations and events.
The programme uses a school improvement and outreach model to hire artists to collaborate with teaching staff and students. Each individual school collaborates with an artist to plan and deliver a bespoke, accessible and engaging arts residency for the students.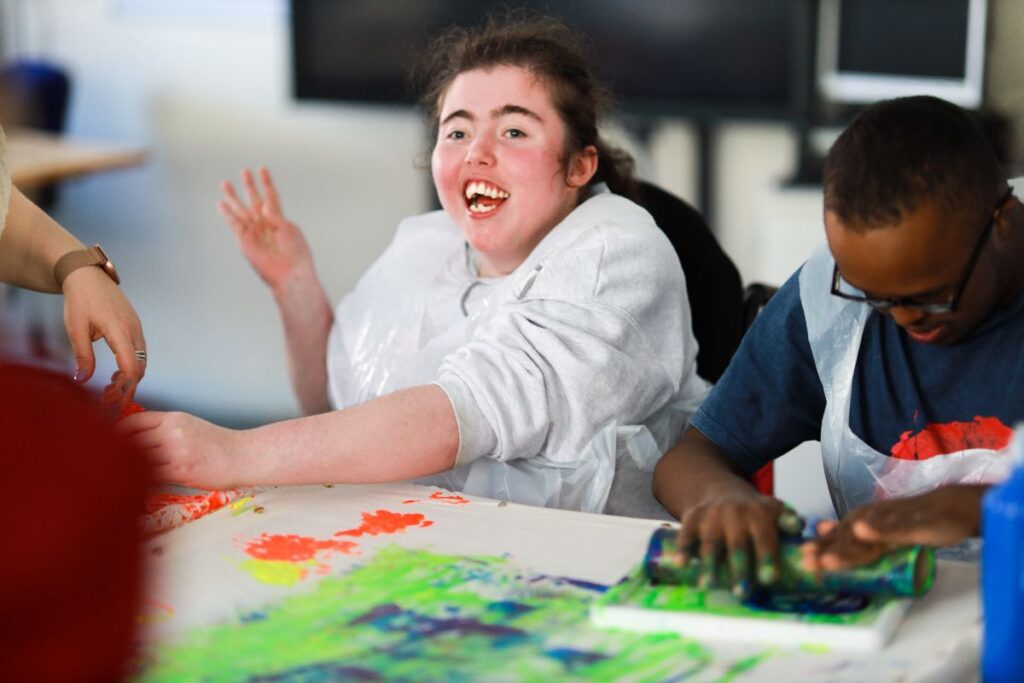 All seven schools work towards an exhibition at the Midlands Arts Centre in June. The exhibition displays art pieces created by each school in a collective exhibition, and shares the students' Artistic journey with a projected film documenting their experiences. The exhibition showcases the artistic achievements of SEN students for the wider community.
• Wilson Stuart used Sensory UV textiles and host the Glow festival as part of their contribution to the project
Common Ground Arts 2023 culminates in a public exhibition at the Midlands Arts Centre on 27th-30th June